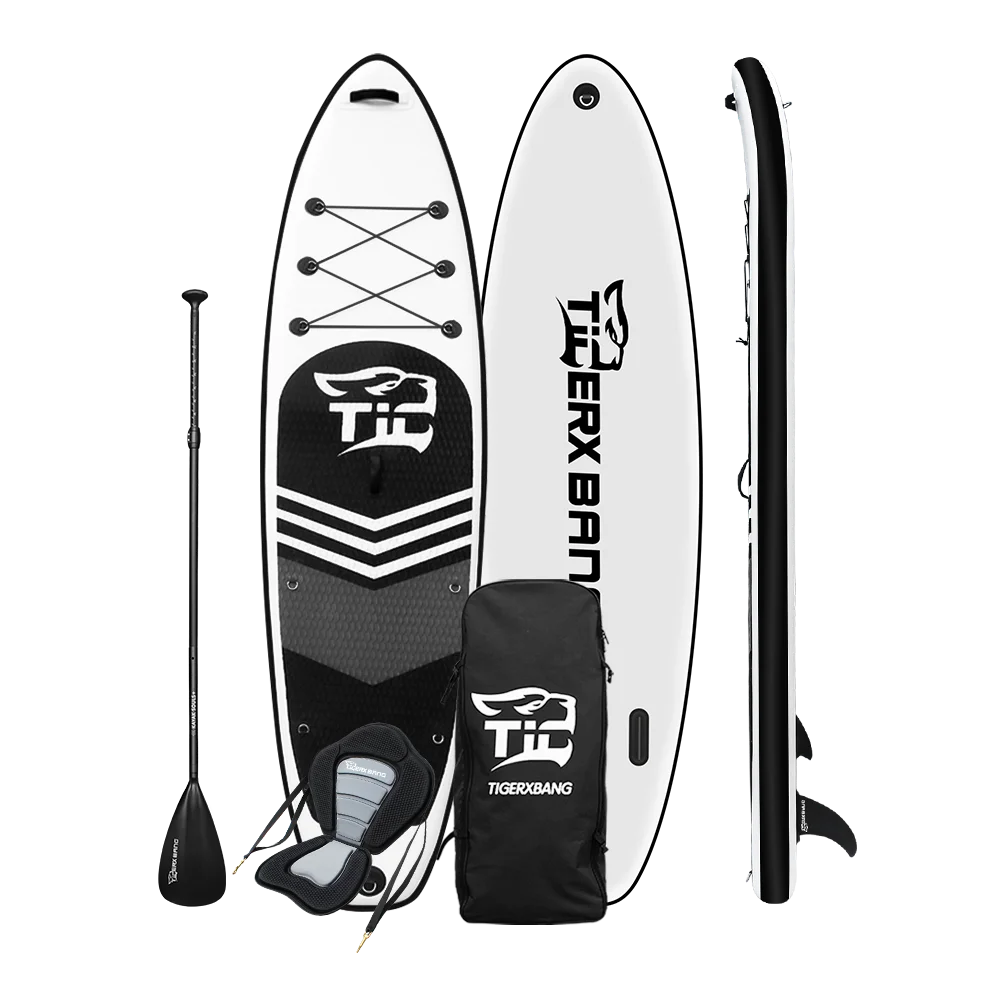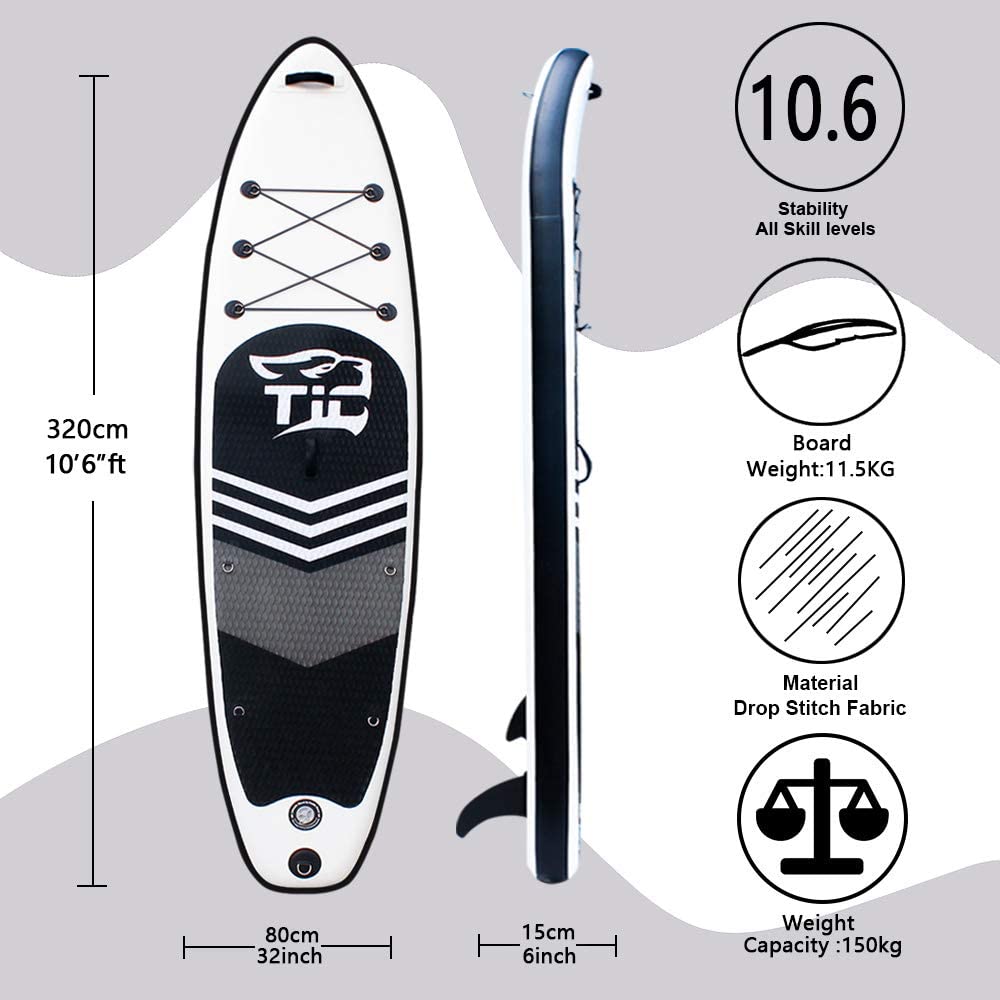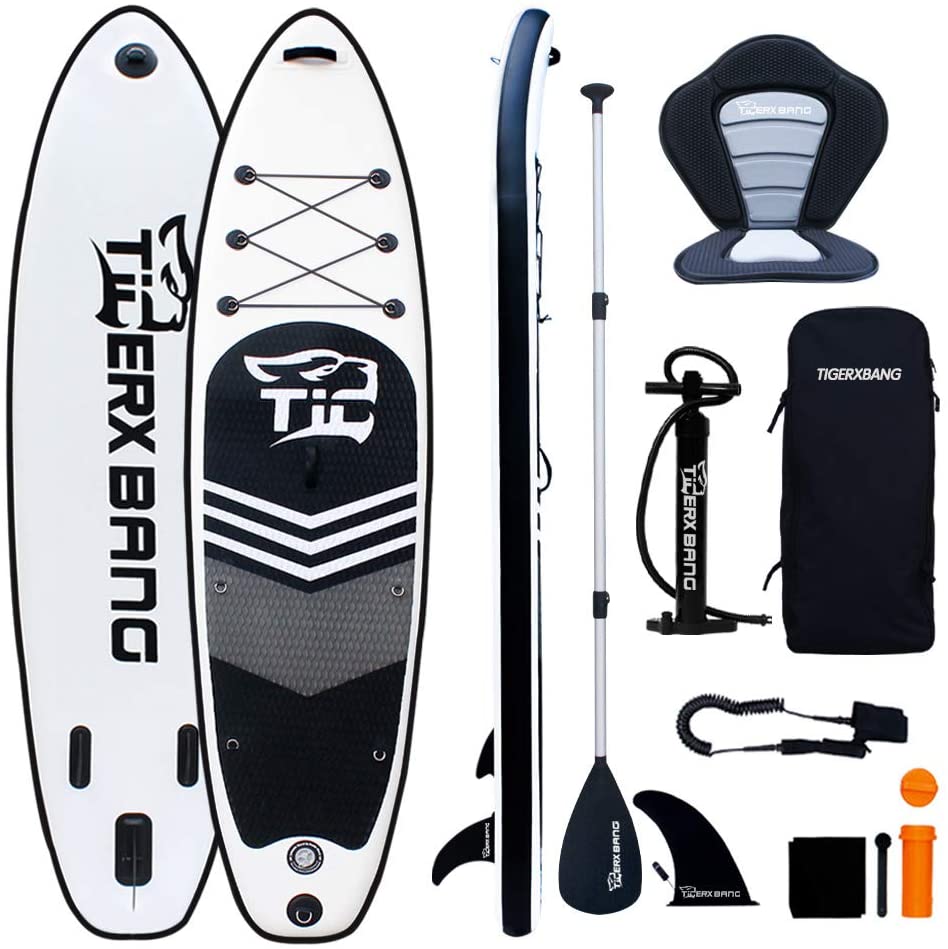 TIGERXBANG Black Knight 10'6" Inflatable Paddle Boards
Sale price

$359.99
Regular price

$359.99
(/)
---
A Package: Black Knight Paddle Board * 1, Single-blade Paddle * 1, Kayak Seat * 1, Hand Pump * 1, Backpack * 1, Fins * 3, Ankle Leash * 1, Repair Kit * 1

B Package: Black Knight Paddle Board * 1, Double-blade Paddle * 1, Kayak Seat * 1, Electric Pump * 1, Backpack * 1, Fins * 3, Ankle Leash * 1, Repair Kit * 1

C Package: Black Knight Paddle Board * 1, Double-blade Paddle * 1, Kayak Seat * 1, Hand Pump * 1, Backpack * 1, Fins * 3, Ankle Leash * 1, Repair Kit * 1

Single Board: Black Knight Paddle Board * 1, Fins * 3, Repair Kit * 1
Dimensions: 10′6″ L × 32″ W × 6″ D /320cm × 80cm × 15cm

Capacity: 330 LBS/150KG

Weight: 25 LBS/11.5KG

Construction: Inflatable Double Layer Drop-stitch

Optimal Inflation: 10-15 PSI

Backpack Dimensions: 37″ L × 16″ W × 10″ D / 93.9cm × 40.6cm × 25.4cm

Loaded Backpack Weight: 33 LBS/15KG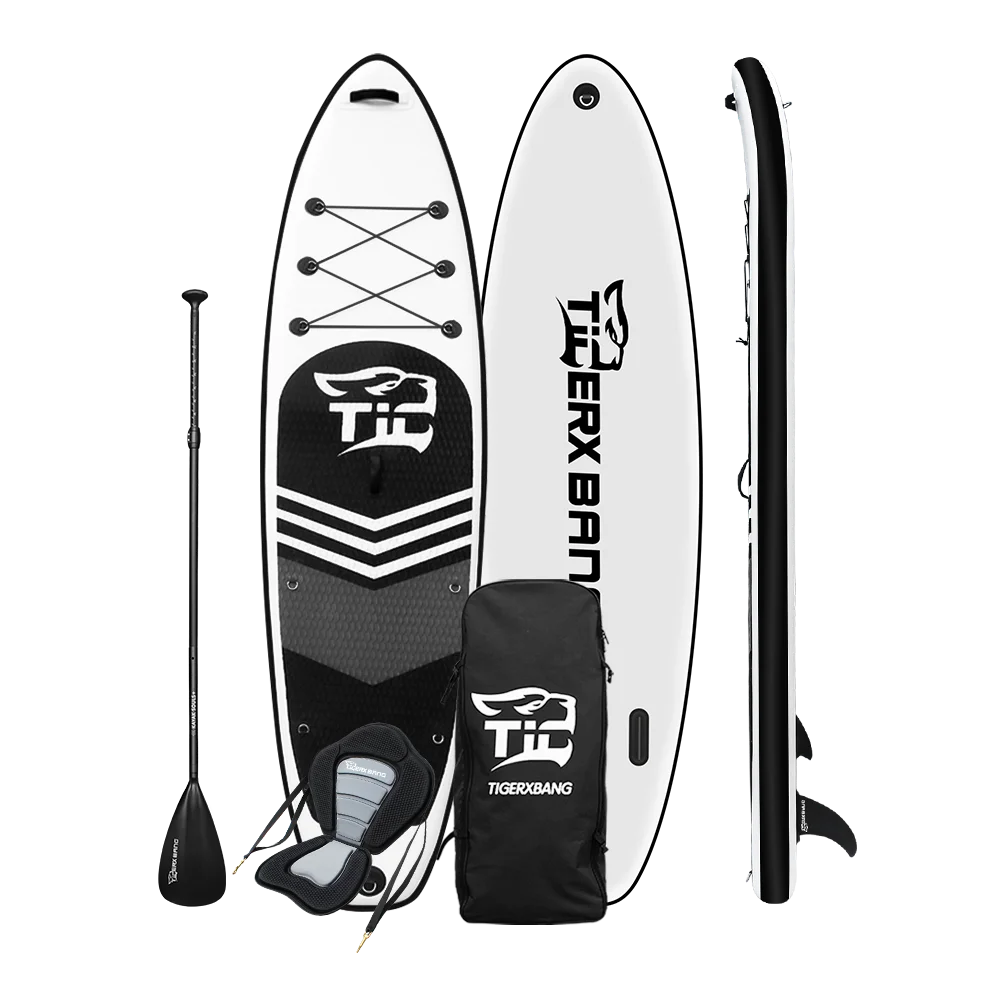 TIGERXBANG Black Knight 10'6" Inflatable Paddle Boards
Sale price

$359.99
Regular price

$359.99
Choose options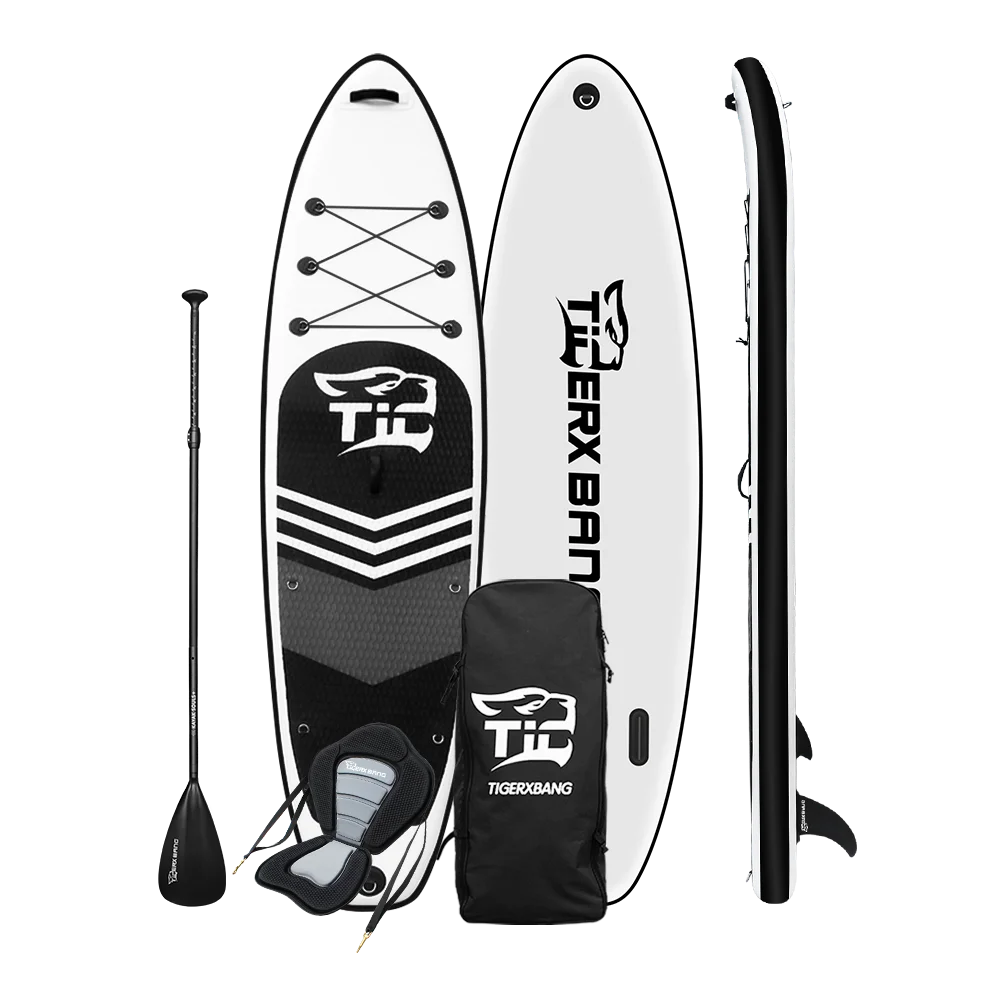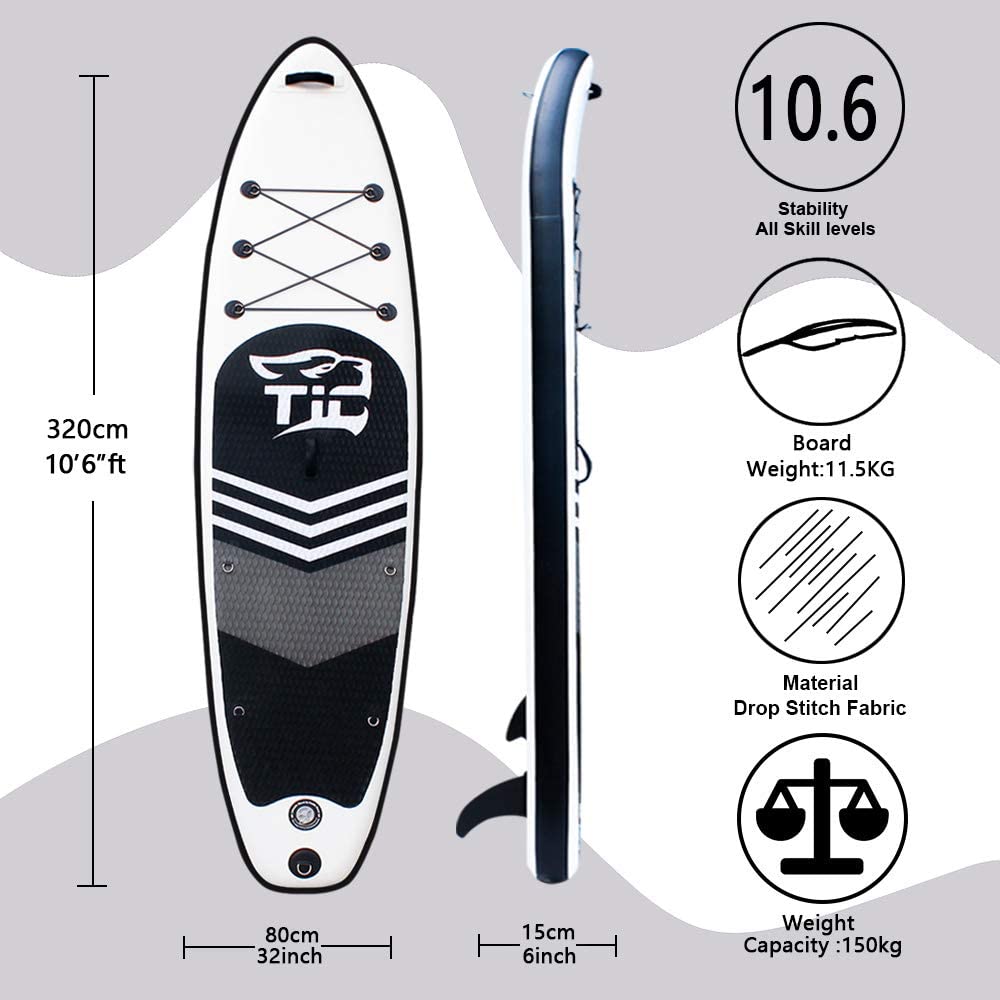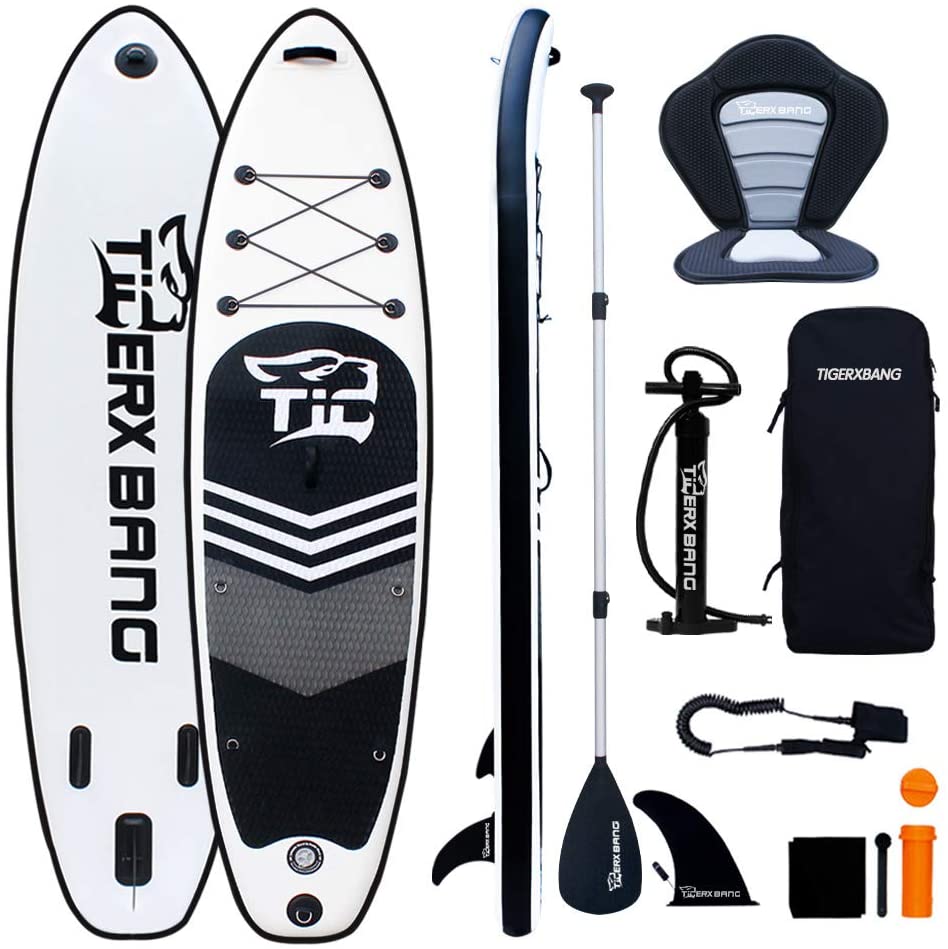 Unleash Adventure today
Get into water with tigerxbang Black Knight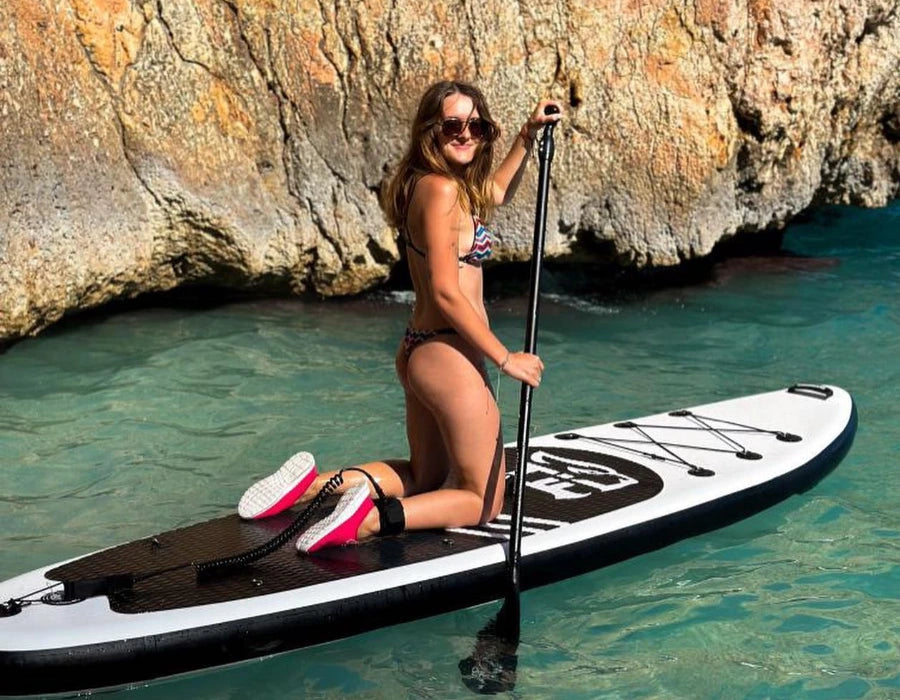 TIGERXBANG CLASSIC
Time-tested flagship
The TIGERXBANG Black Knight is a revolutionary way to explore the outdoors. This classic model is a hot-seller for good reason - striking a perfect balance of performance and portability, it's lightweight at only 11.5KG and can support up to 330lbs. Enjoy whatever type of paddling you're into - from cruising, fishing, yoga, or fitness, this board gives you the freedom to enjoy the water like never before! Choose your most fit package today with over 10k+ real paddlers!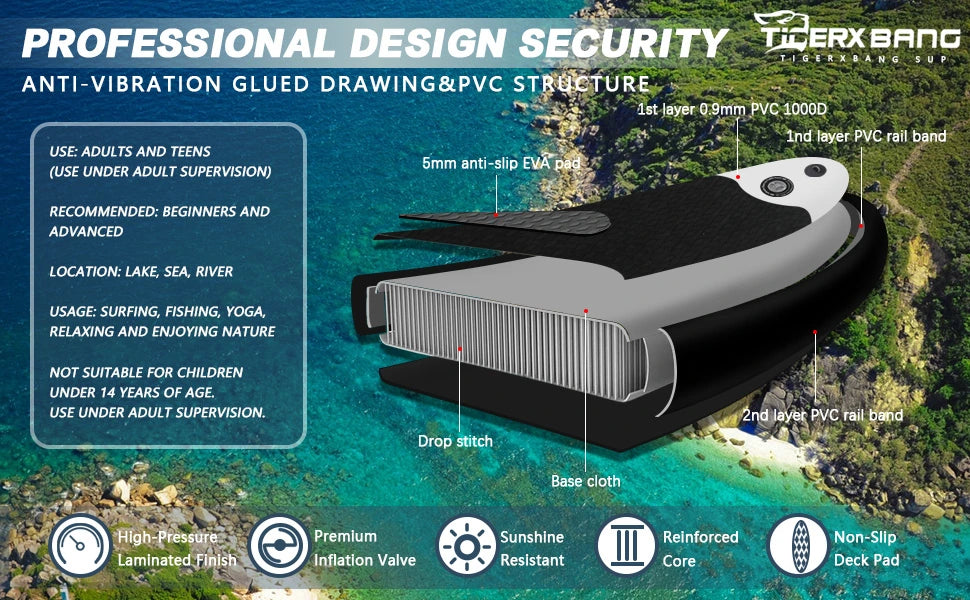 unparalleled quality
Defect Hassle-Free
To guarantee longevity and resilience, only top-quality materials have been selected for its construction. From the premium-grade PVC outer shell to the reinforced multi-layered core, every element is carefully chosen to withstand the challenges of your adventures. UV-resistant and impact-resistant, this flagship can withstand exposure to the elements, ensuring it will stand the test of time.
DETACHABLE FINs x 3
Enhanced stability and maneuverability when the fins are fixed, or opt for a smooth, finless glide when navigating shallow waters.
kayak seat
Seamlessly transforming your paddle board into a comfortable and versatile kayak, the seat is easy to be secured with the D rings and adjustable straps, ensuring a perfect fit for added stability and support.
Portable Backpack
Designed to make transporting your TIGERXBANG a breeze, the compatible backpack can hold everything include the SUP and all accessories inside.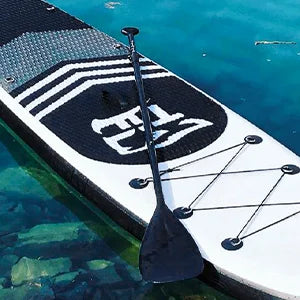 Adjustable Paddle
The adjustable aluminum paddle allows you to easily customize the paddle's length to suit your height and paddling style, ensuring a comfortable and efficient stroke.
Bravo Air Valve
The top-of-the-line Bravo air valve ensures effortless inflation and deflation. The airtight seal guarantees maximum air retention.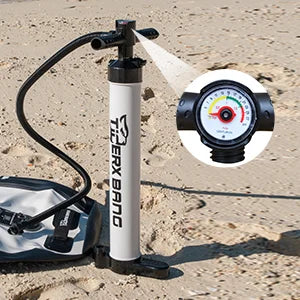 Easy Inflate & Deflate
The high-performance hand pump offer an easy inflation and deflation for your TIGERXBANG boards. The visible gauge allows you to monitor the air pressure in no time. (Only shows over 5PSI.)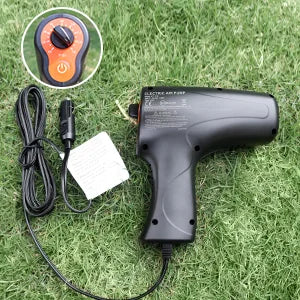 Electric Pump(In B Package)
Simply plug it into your car, preset a value of PSI, then you could just wait for the inflation/deflation finishes. No more guesswork or manual pumping.
Reliable Bungees
Bring along your essentials? Not a problem! The strong bungees will secure all your belongings stay firmly in place.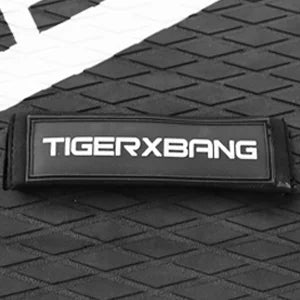 Grab Handles
The multiple robust grab handles provide a secure grip during transportation and maneuvering.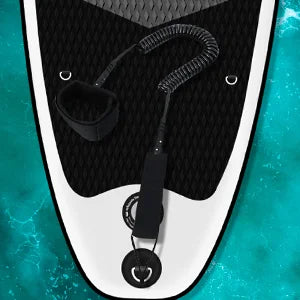 Safety Leash
Always secure your connection to your TIGERXBANG SUP with confidence with our quality ankle leash. Enjoy a safe and extraodinary water adventure.
All-inclusive package
WHAT'S IN THE BOX




Pick the best fit package for your paddling with over 30,000 real TIGERXBANG paddlers.